To equip all your equipment lifting and handling facilities
(bridges, gantries, cranes, hangar doors, carriages ...), we offer the wheels according to various standards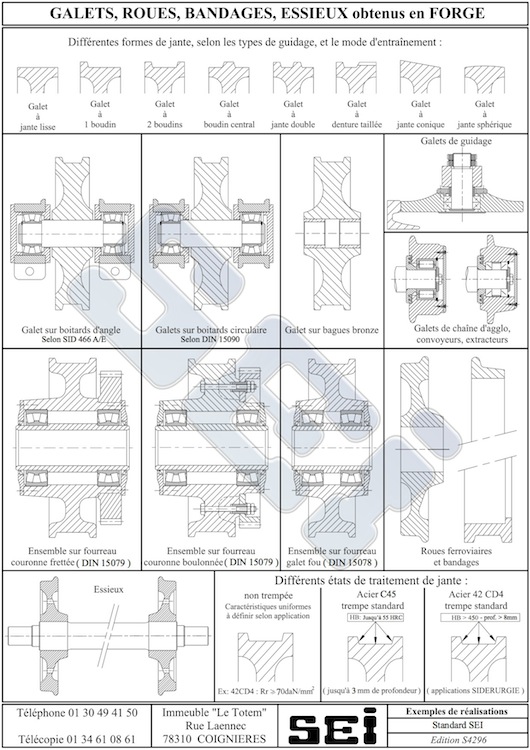 (DIN, SID, SOLMER...).


We are also working on a plan.


Heat treatment of the tread of the wheels can be made for a greater wear resistance.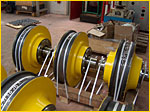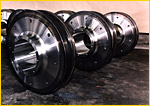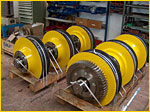 Metallurgy developed :
- Range of shades
The range of grades of steel (42CrMo4, C45, ASTM ...) meets your applications and your specifications.

- Heat treatment of rolling face of wheels
Provides better wear resistance and matting, without altering the resistance to fatigue does not affect the mechanical properties at heart (resilience, stretch ...). Tempers active parties operate according metallurgical criteria, induction or flame.
- Mechanically
Our wheels may be naked (rough or finished bore), shafted, fitted with guide bearings directly.